How did he sent u the money?
Last email was before yesterday stating that max till 28th Feb he will send at least $2000.
As he mentioned every single month he will send $2k to $5k.
Till now I've received only $2.7k.
Will keep you updated asap as I get any money or news.
Thanks
Is there any Progress, Brother?
Hi there, not yet. He told me that he will send at least $2k this month but still didn't receive anything.
I'll keep you all updated, thanks for your support​:heart:

Have you at least hired a lawyer or a debt collection company?
Waiting till end of this month, if he fails one more time then we need to proceed that way.
Just to keep you updated, tomorrow is the last day if he sends as he mentioned on monthly basis.
If not, I won't accept any other agreement and will continue by contacting claiming companies, adding press and spreading the word in India.
Will need your help for press & popular Indian fanpages.
This has hurt me a lot and also have lost one of the partners because of him.
Please contact me directly regarding of the press we can release and your relations with big Indian fanpages.
Thanks one more time for your help and everything.
God bless you and I hope you recover the funds. I know loss of the partner is likely not possible to recoup, but I wish you the best man and hope you are refunded in full.
This topic was automatically closed after 90 days. New replies are no longer allowed.
sorry for your lose i hope you get your funds back…
His email address: Saahilsaahil98@gmail.com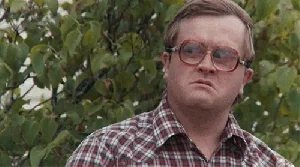 I never trust an Indian, got scammed multiple times in the past but i consider it my mistake for falling in traps again and again cause these people make themselves professional and trusted as f
Looking at how many people trying to help the victim has made me emotional
On Saturday he will send $4000
Sounds great. Please keep us posted, thank you.
I hope you recover your every single hard earned $.