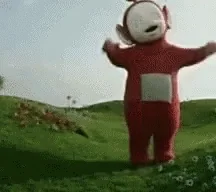 @onlyusernames this usually happens on mobile phone when there's an Image that's wide/too wide for the screen.
IK this should be automatically aligned to screen ratio of your different screens on different phones. And the devs should work on it.
However, the simple solution I've found on my end is to just make the picture smaller by 75% or somewhere less than 90% using the in-built feature on SWAPD.
P.S - For those who don't know how to change the ratio of your images on Swapd on mobile. (Ik you know how to do this, onlyusernames)
One can do it by clicking the desktop

icon beneath the area where we type and then select image percentages which Swapd recommends like, 50%, 75%, 100%
You can then come back again in editing mode and change the value which seem fit to a standard mobile screen. And you'd be good to go. This would usually make it easy for others as well.
Keep this mind when you add an image In your bumps as well.
If @Itsshawki wants to try and change they can do it rn too.
Another thing, when i click on pic to open it There is no exit button (X) at the top of the screen " android "

Yeah done


Looks fine now. Let @onlyusernames also come and see it.
While we wait for devs to do it. We can all do what I've been doing & told above
@Itsshawki @onlyusernames what devices are you using? Our devs cannot reproduce this, even though I see the same problem.
I adjusted the size of the image and chose 50%, and I think that solved the problem, but I can return it to original size
This only seems to happen when you edit and insert images into topic notifications (which you really shouldn't do), so we will consider this a non-issue (and actually stop people from editing those). Our devs cannot reproduce this, so can't fix.
Meanwhile it's better @Itsshawki that you use this.
Before they apply this rule cause making it 100% again like you did (for Swapd to check) makes it look really weird in your listing currently.
So, make it 50% again and fix in yours atleast.
On World Wide Section under topic there is no available "BUMP" button it's need to be done on old fashion way. TYPING bump
We will add a second delete button that deletes that button.
Thanks sir, you're very kind