So many YT vids and articles and reddit stories say otherwise

I do not know what others are talking but from my experience and multiple deals they are legit
They pay on time, only thing is that customer support should be faster
They are not the best but legit in my case they are for sure
I am making quite some money on shoutcart.com so i can vouch they are legit and customer support is good too, haven't tried fameswap so can't say.
How Long does Fameswap takes to pay ? It's been more than a week and my account is gone and they reply after days but I haven't received my money yet, I am not feeling very good, it's $3750 That's Alot of money for me, more than I ever touched, guys can you please tell me how long will they take to pay

How long do they take to reply?
Fameswap is the worse website to exist. I don't use it and nor should you. Members feel like legit bots. Deals feel impossible to happen. Fake offers and scammers up the roof.
Why use a website that's not even 1/10 as good as swapd. Good luck finding people to deal with on fameswap, you'll find 1 good member out of 100.
Fameswap is horrible experience. I try it once every year or so and somehow it keeps getting worse everytime.
24 Hours + and their replies aren't clear, first they said that your payment was processed and payment should be on its way, after 1 day of not Receiving they said that they are sending crypto manually and it may take 3 business days, and their last reply was On 7th April, I have no problem waiting but they escrow is extremely slow at responding which is suspicious, and my account is gone on day 1

I maybe over reacting but on my profile the transaction is shown as "Complete" But how is the transaction complete if the seller hasn't been paid by the escrow yet
I listed the account both here and there but found the buyer there first and of course swapd is 1000% better than fameswap, even the admin of swapd is always engaging with the members all the time Which is a massive W

but bro I thought fameswap was good since it is extremely famous and unfortunately I saw this thread a day after I gave my account to them

How do they pay out? Do they use PayPal?
They have few options, Paypal, wise etc
First I chose wise but didn't received payment for a day then I chose btc they said it may take 3 business days tonight is the 3rd business day but they are not replying, their last reply was on 7th April


I am extremely stressed


And guys if you guys have done big XXXX deals there please tell me how much Time did it took them to pay you please that would help me alot to understand the situation
Worst 2 weeks of my life


Sorry to hear that. I hope you get your payment. Keep us updated.
First Of All Sorry Guys For Coming Here again & again, I was very embarrassed at first writing here since this issue is not swapd's issue but the admin wrote "Keep Us Updated" which helped me a lot and I gained a little confidence which I needed so Thank YOU For Being Kind

Since they didn't replied for 4 days, I created a new topic and mssged them to which they replied the same day

But it has been a day but I didn't received anything my payment is still pending

I Saw @Coehn has 71 trust score on fameswap, Sir pease If You Can tell me anything about their escrow, how long do they take, when will they release my payment and are they going to scam me ? Please your reply will be highly appreciated

They will pay you, don't worry
Thank YOU So Much for replying, ok I will wait, I trust your words more than them


huh the relief


I will write once I receive it, thanks
And @MeG constantly catches ■■■■ from users if they wait longer than 10 hours for payout


Time to relax a bit. Even if we took days to pay out, it seems we would still be faster than FameSwap.
Honestly you guys are the best

Hi Guys, Good News, Finally They Released My Payment

It Was Indeed The Worst Experience Of My Life, No Replies, No Explanations, Told Me To Give them my IG username and name otherwise they couldn't release !!! After 2 weeks They told me this

Wow
Then after Giving them the info, no replies for 2 days , then in frustration, in fear I wrote them this email

Then finally after 1 day I received the money

Thank YOU @Coehn For Replying That They Will eventually give, literally that helped me a lot cuz I didn't knew what to do and was extremely exhausted, That Reply of urs calmed me down So TYSM

Thank YOU @swapd for letting me discuss my problem here, I really felt that someone had my back hehe, Amazing Community Indeed

PS : $3750 is literally like a million in our currency so that may explain my fear and reactions

Glad to hear that. I can't believe people use FameSwap after hearing stuff like that.
FameSwap users: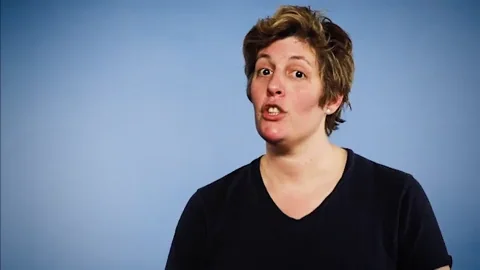 Why gay? Because you guys like to get willingly F'd in the A.